Slippers
A luxurious super soft velour closed toe slipper. The perfect complement to our Aspen bathrobe.Fabric: VelourColour: WhiteSize: UniversalStyle: Closed...
View details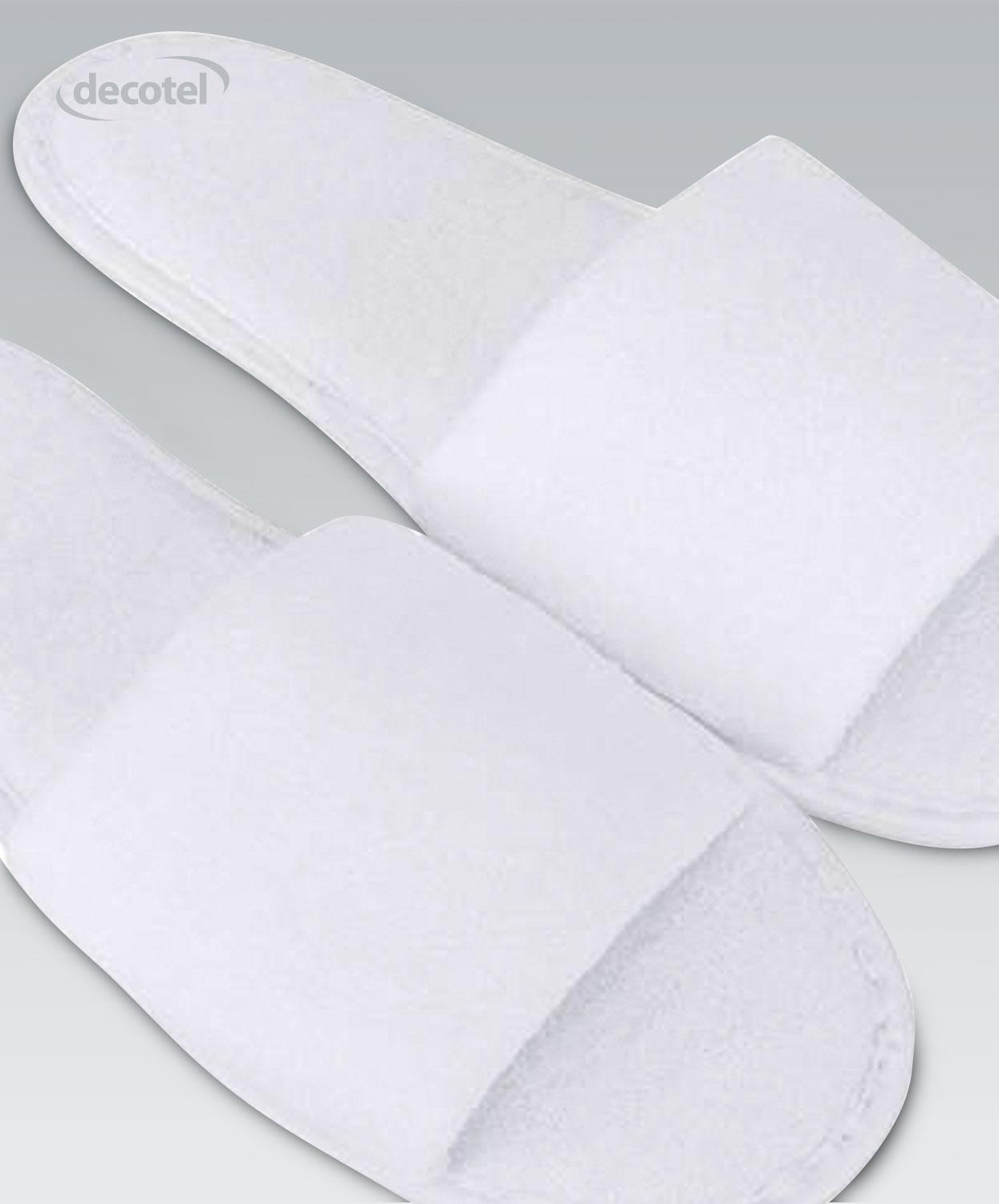 This towelling slipper is available either as an open or closed toe. A great accompaniment to the Beverly Hills bathrobe.Fabric: TowellingColour: Whit...
View details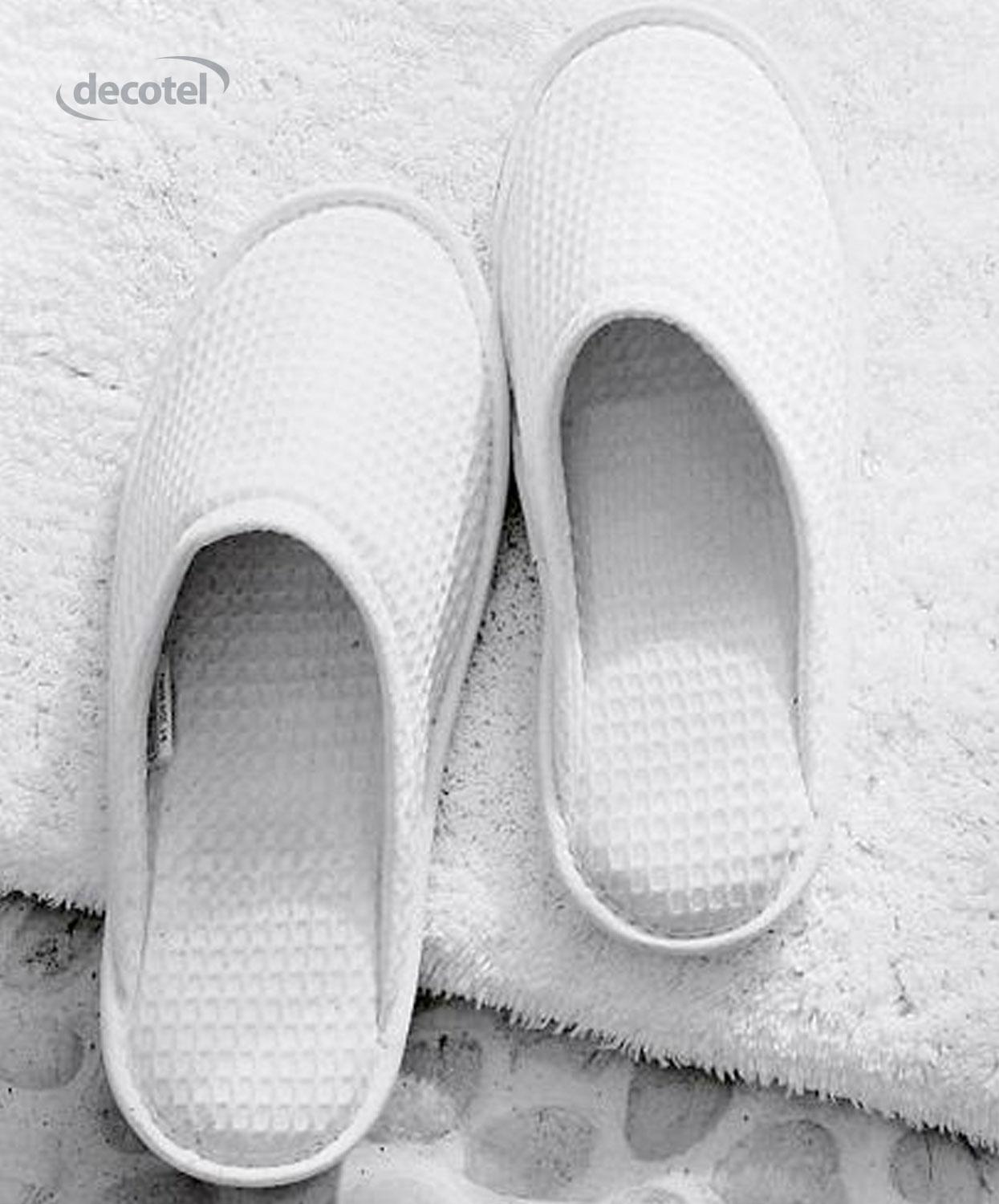 A white waffle slipper in closed toe style, perfect for use in spas. Why not try the Palm Springs bathrobe to complete the look?Fabric: PolycottonColo...
View details